Two month ago, Facebook released a fascinating map of the world, visualizing the Facebook friendships of the social networks 500 mio+ users. A map showing you how the entire world is connected. And a map showing the spread of Facebook.
The US and Europe in particular are soaked in Facebook. Other parts of the world, though, aren't.
Zooming in on north Africa reveals a very interesting picture in the light of the revolutions sweeping through the region these days: Cairo, Egypt, lights up. Tunisia lights up. As well as the nothern part of Algeria and Morocco. But Libya, where Gadaffi right now is trying brutally to stay in power, isn't. A little light can be seen around Tripoli, the capitol. But otherwise Libya falls into Facebook-blackness.
Here's the closeup of the Facebook world map (note: it's drawn up two month ago and therefore doesn't reflect limitations which might have been imposed by the middle East regimes during the upheavels). Libya's right below Sicily, between the light-up Tunesia and the light-up Cairo.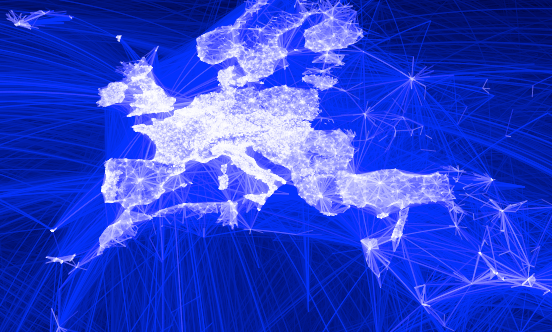 Facebook helped the Egyptians to overthrow Mubarrak and helped the Tunesians to overthrow Ben Ali. Libya will have to do without.