De sidste stykke tid har jeg researchet "Big Data", en af de allerhotteste teknologi-trends lige nu. Jeg har ledt efter virksomheds-cases, hvor "Big"'et i "Big Data" har været mere end blot et tillægsord. Særligt syv  har gjort indtryk. Jeg starter med Target - supermarkedet, der vidste at en pige var gravid før hendes far
Læs mere…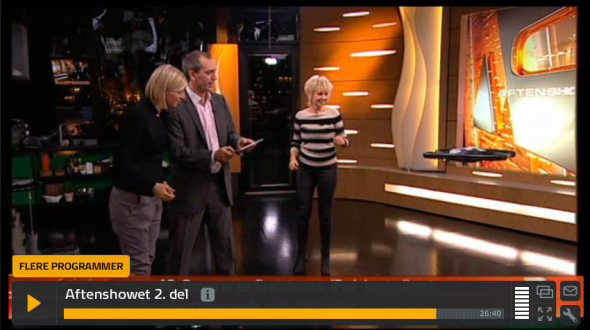 Her fortæller jeg om Helikopter til Fremtiden i DRs Aftenshowet (se hele indslaget her).
"Helikopter til Fremtiden"-foredraget giver dig den helt store flyvetur til en boblende fremtid.  Konkret og i overført betydning. Læs mere.
Sagt om Jon Lund
"Jon Lund… told me the chilling story of the crazy free newspaper war in Denmark that almost killed everyone involved… it is indeed grim reading." Read on
Chris Anderson, author of "The Long Tail" and "Free", editor in chief, Wired Magazine.
| | | |
| --- | --- | --- |
| "Jon has an excellent knowledge of the Danish Internet and media industry" - Henrik Ørum, Market Director, Eniro | | "Jon is outstanding in cashing the digital trends" – Erland Riis Lavsen, CEO, Mindfactory DK |
| "Jon is… outstanding in spotting new market potentials" - Henrik Egede, Vice President, IT Industry DK | | "His thinking brings ideas to life" – Zoran Savin, Vice President, IAB – Interactive advertising bureau Europe |
"I will not hesitate to call Jon for advice on social media and/or internet business – nor should you!" Henrik Christensen, COO, Jobindex A/S
The new market communication imperative
New technology and new media are changing and opening up the world, turning traditional market communication upside-down. Creating a transparency, which poses a threat – or, if approached wisely, helps businesses to grow and societies to prosper.
This is what Jon Lund is about. A consultancy advising about the new market communication imperatives. Speaking about it. And analyzing it.
Want to know more? Feel free to call Jon Lund at +45 2819 9052. Drop a line at jon@jon-lund.com. Or perhaps just read Jon Lunds recent reports and writings here on jon-lund.com.
---